Medical plastic swing trash can 20 liters 40 liters 6 liters kitchen household trash can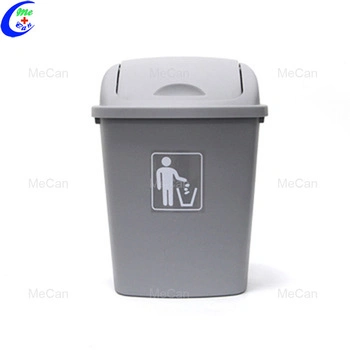 Product Description
.Manufactured with the office environment in mind.
.It is of efficient size and shape for tight spaces, and is durable, will not rust, chip or peel and resists dents even in outdoor conditions.
.Safe and user friendly.
.Easy to clean due to smooth surfaces and rounded internal corners.
.Perfect for office, workplace, home and classroom settings.
.Can be teamed with multiple containers to create a complete recycling station.
.Swing lid, cans & bottles and paper opening configurations to suit multiple waste streams.
.Lids feature clear waste stream signage labels.
Material
HDPE
Size
30L:360*275*490mm
40L:430*325*580mm
65L:500*385*700mm

Capacity
30-65L
Use
Community, factory, catering, city roads, various squares, enterprises, hotel garden, park, school, hospital office bathroom guest room kitchen